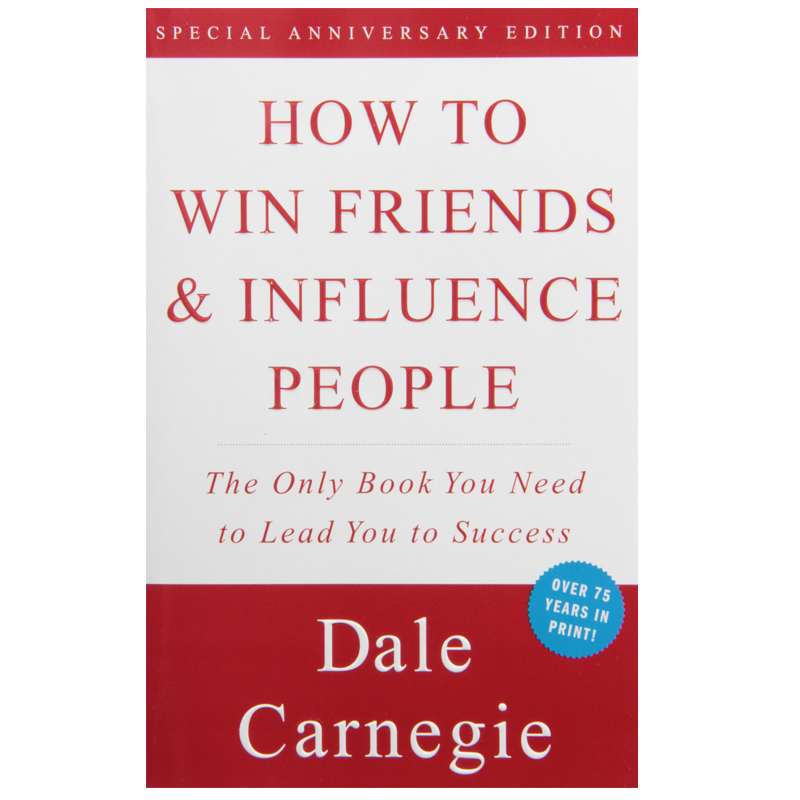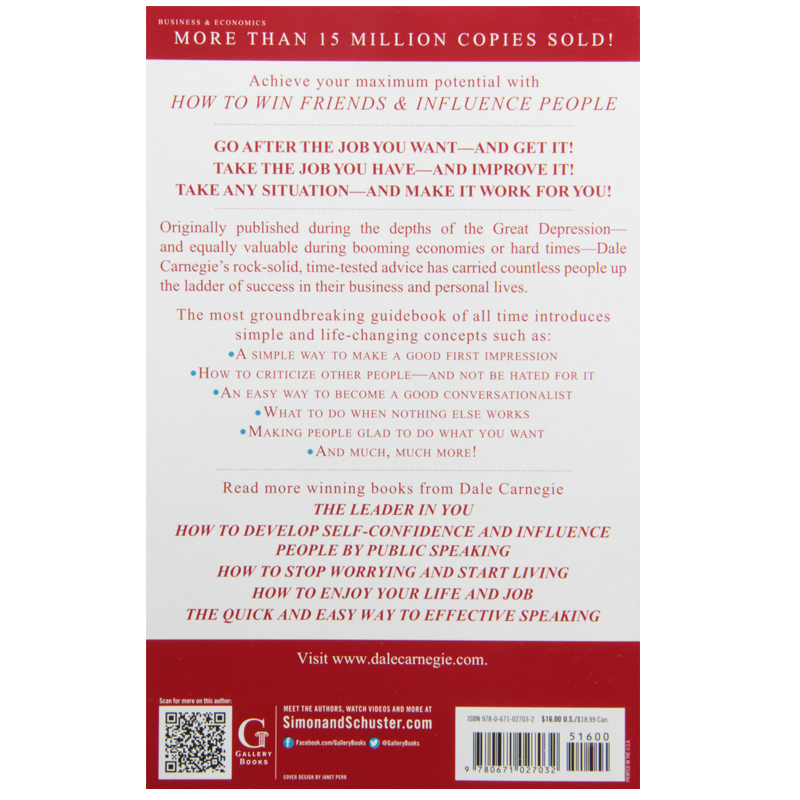 HOW TO WIN FRIENDS & INFLUENCE PEOPLE
For more than sixty years the rock-solid, time-tested advice in this book has carried thousands of now famous people up the ladder of success in their business and personal lives.
Now this previously revised and updated bestseller is available in trade paperback for the first time to help you achieve your maximum potential throughout the next century! Learn:
Three fundamental techniques in handling people
The six ways to make people like you
The twelve ways to win people to you way of thinking
The nine ways to change people without arousing resentment
In stock
Free return shipping if we've sent you the wrong item or size or your product arrived damaged.
You have to pay for return shipping if you want to exchange your product for another size or the package is returned because it has not been picked up at the post office.
We currently do not offer exchanges. If you want to exchange for another size, color or style, please place a new order.