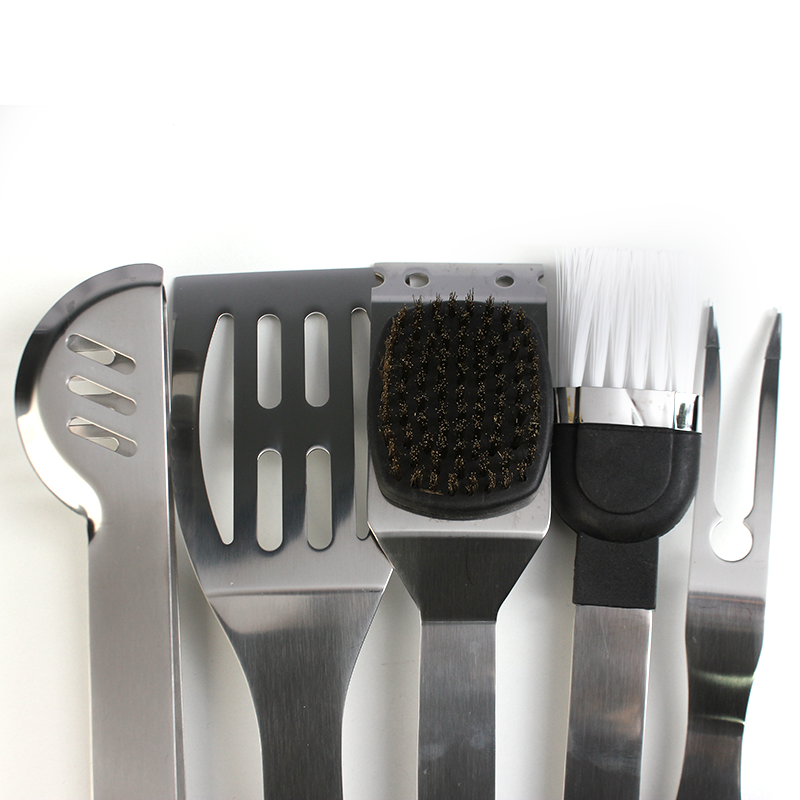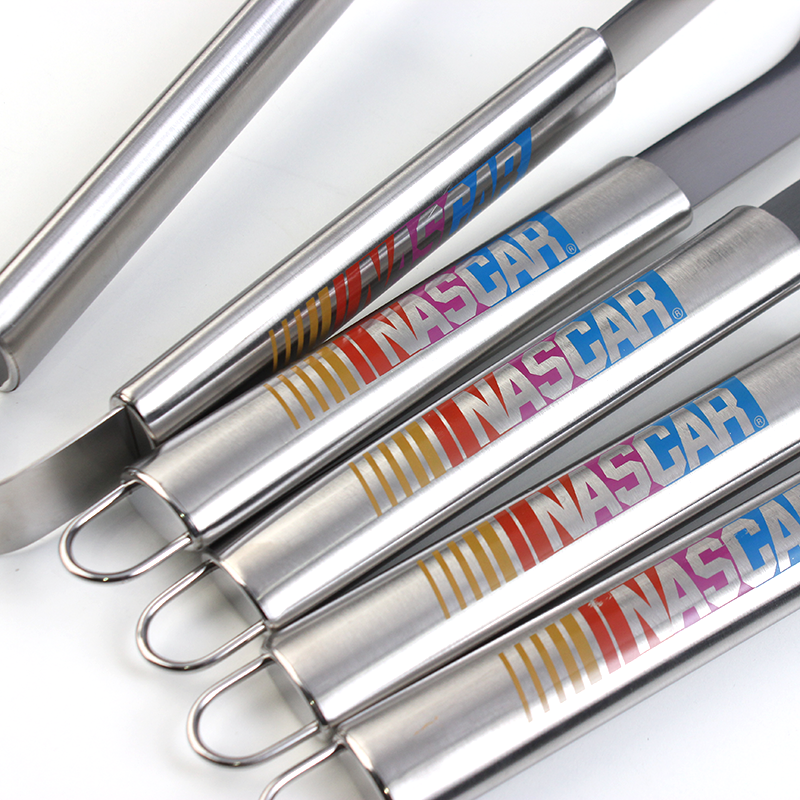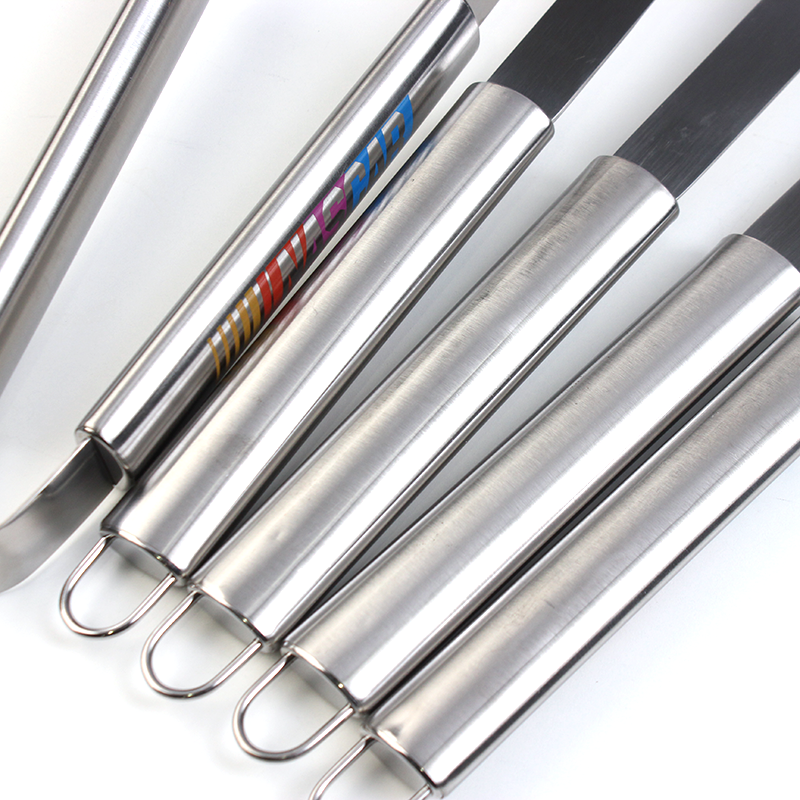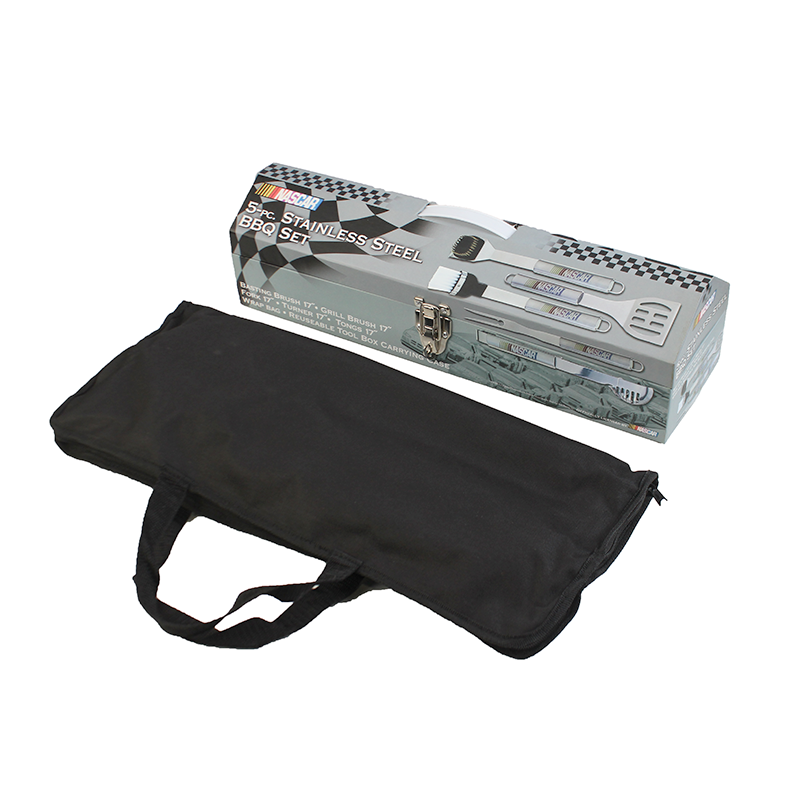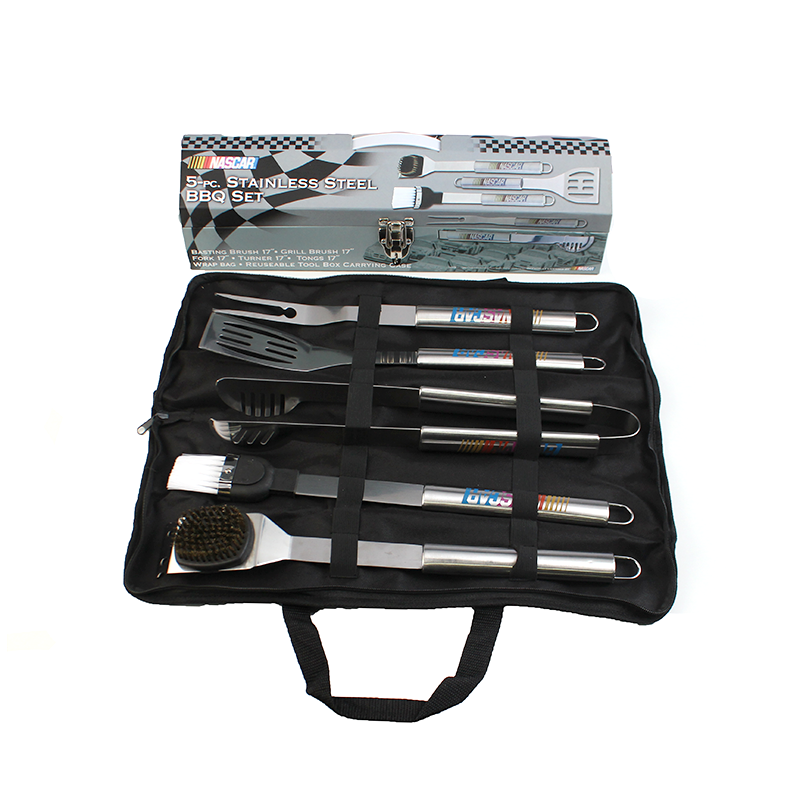 NASCAR 5-PC Stainless Steel BBQ Set
Become the tailgate hero.  From tailgaiting before the big game to RVing or boating and camping with friends and family, master the grill while on the go.
Set includes:
Spatula
Knife
Tongs
Basting brush
Grill scrubber
Nylon storage and carrying case 
In stock
Free return shipping if we've sent you the wrong item or size or your product arrived damaged.
You have to pay for return shipping if you want to exchange your product for another size or the package is returned because it has not been picked up at the post office.
We currently do not offer exchanges. If you want to exchange for another size, color or style, please place a new order.