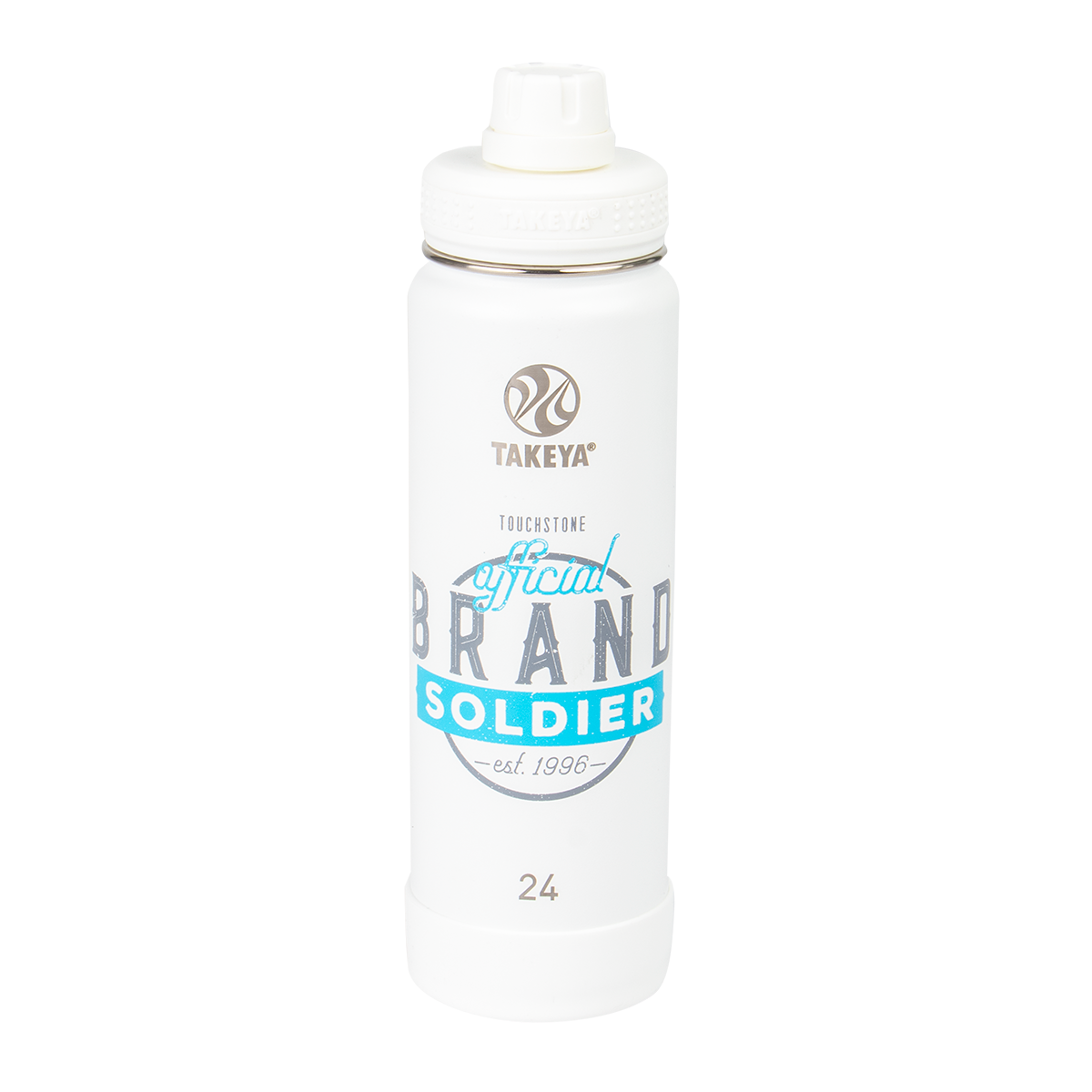 Takeya 24oz Artic Bottle
Designed for your busy life, the Takeya Actives Insulated Stainless Steel Water Bottle lets you sip and drink your beverage with ease. The patented leak-proof Straw Lid™ features a folding spout for controlled, one-handed drinking.
Double-wall insulation keeps drinks chilled and prevents condensation on the outside
Patented leak-proof lid features folding straw and helps retain temperature
Durable straw resists bite marks and easily opens with the flick of your thumb
Wide mouth for easy filling and cleaning
Powder coated for sure-grip texture and easy handling
Carrying ring
Removable, protective silicone bumper for added durability
BPA-free
Food-grade 18/8 stainless steel
Hand wash
In stock
Free return shipping if we've sent you the wrong item or size or your product arrived damaged.
You have to pay for return shipping if you want to exchange your product for another size or the package is returned because it has not been picked up at the post office.
We currently do not offer exchanges. If you want to exchange for another size, color or style, please place a new order.