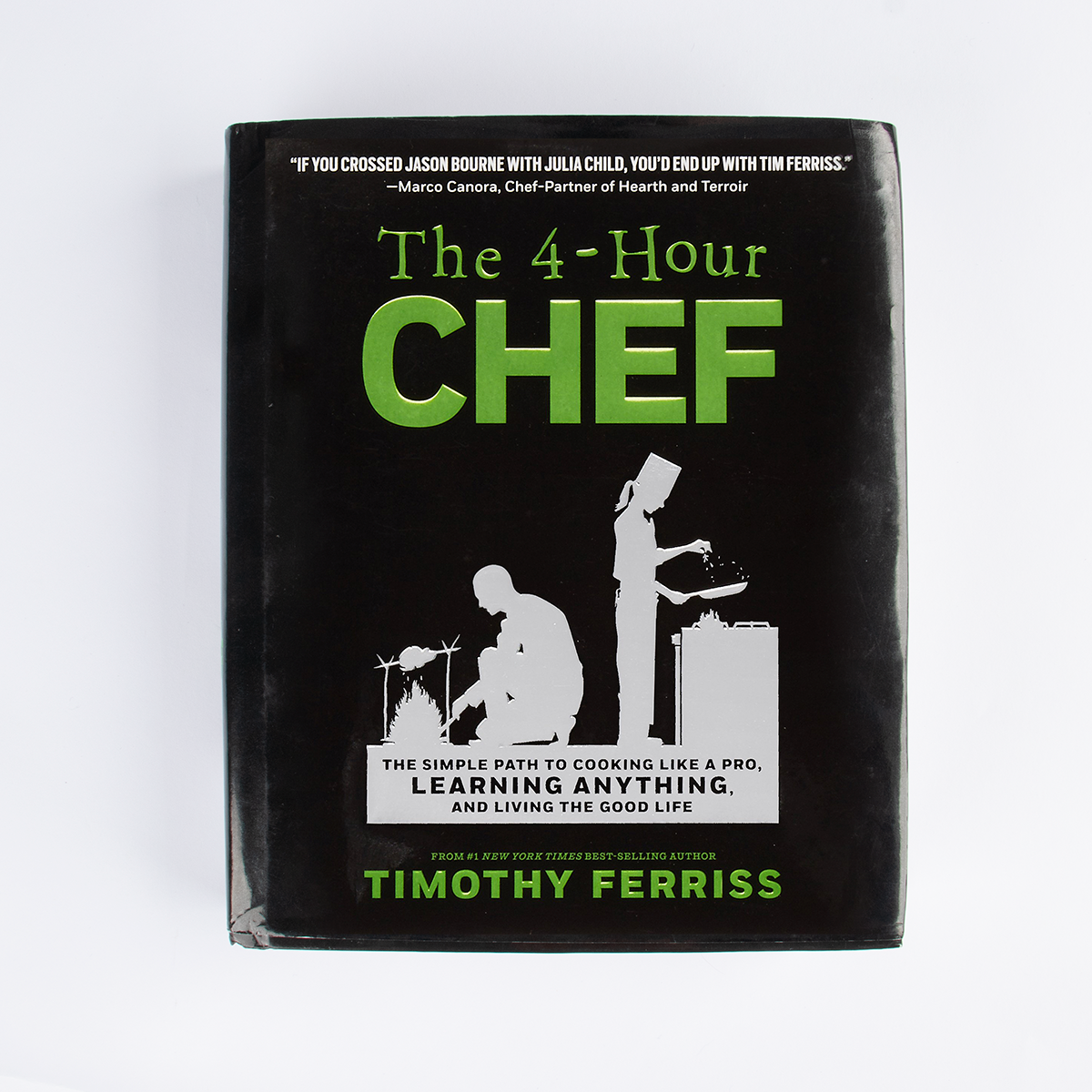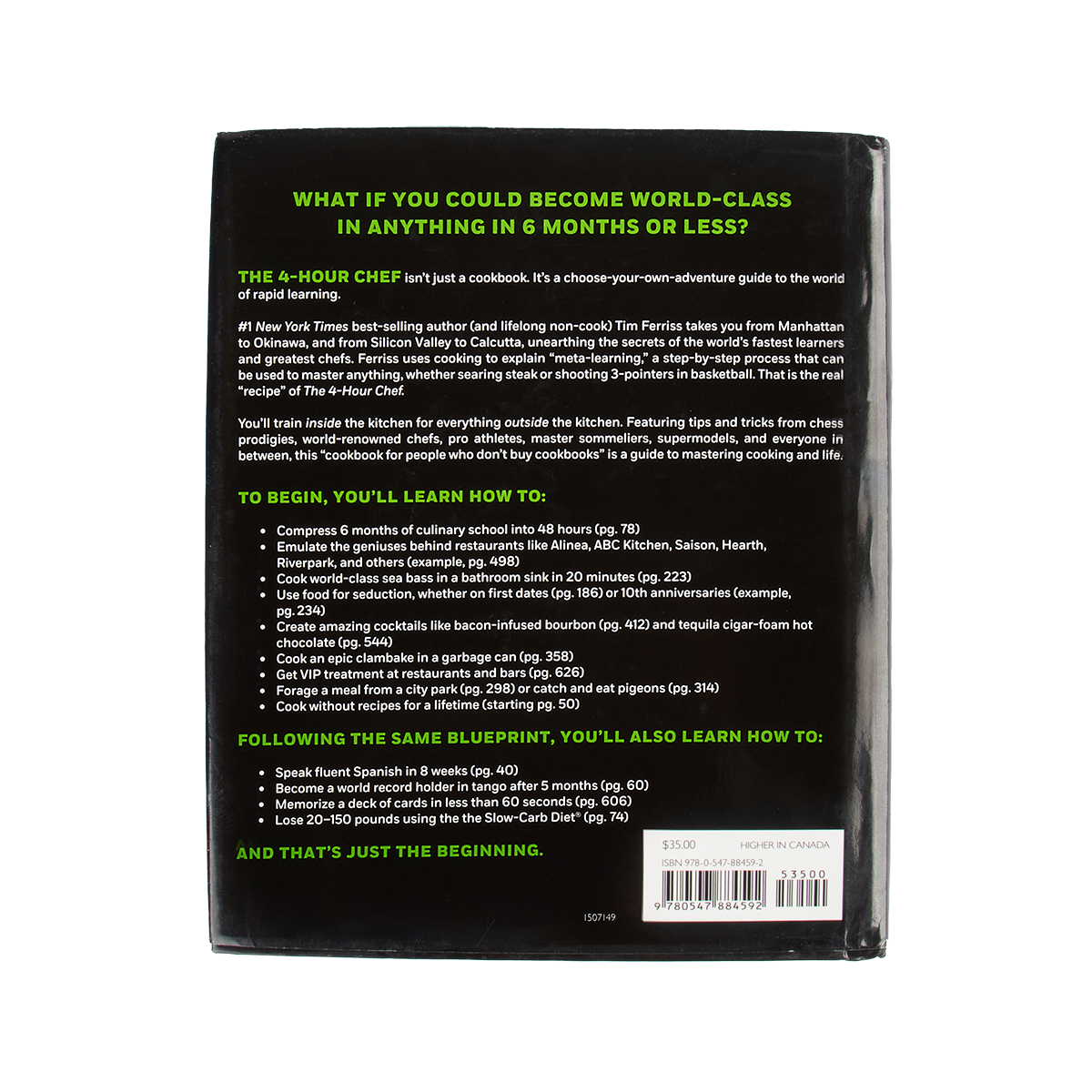 The 4-Hour Chef : The Simple Path to Cooking Like a Pro, Learning Anything, and Living the Good Life
The 4-Hour Chef
 contains practical cooking and recipe tips and uses the skill of cooking to explain methods for accelerated learning.

 
Recipes based on Ferriss' "Slow-Carb Diet" are included, and the book is presented as a practical guide to mastering cooking and food. 
Ferris presents these cooking techniques alongside his ideas on self-improvement and "meta-learning".
In stock
Free return shipping if we've sent you the wrong item or size or your product arrived damaged.
You have to pay for return shipping if you want to exchange your product for another size or the package is returned because it has not been picked up at the post office.
We currently do not offer exchanges. If you want to exchange for another size, color or style, please place a new order.